Introducing Helix
State of the art pathogenicity predictions.
Best in class Pathogenicity Predictions
Outperforms all competitors, without any tricks*. Available for all clinically relevant genes.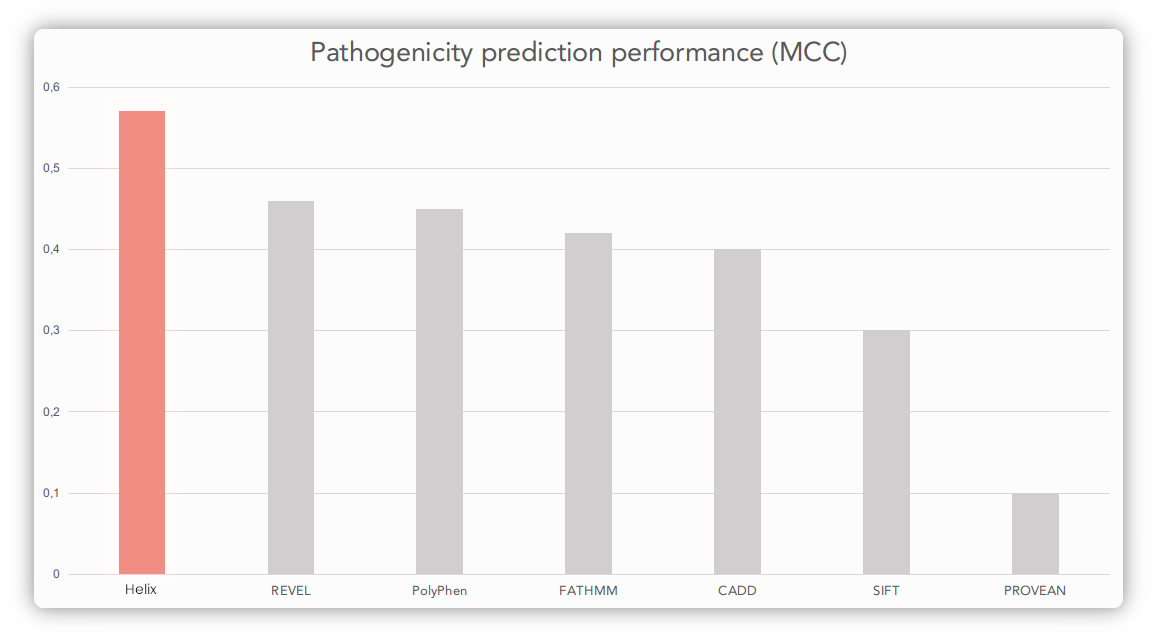 * Tested on an independent set of genes, not overlapping with any training dataset.
Insight with
high quality 3DM data
Get access to the best protein data available. Augment artificial intelligence with human insight by examining variant specific information.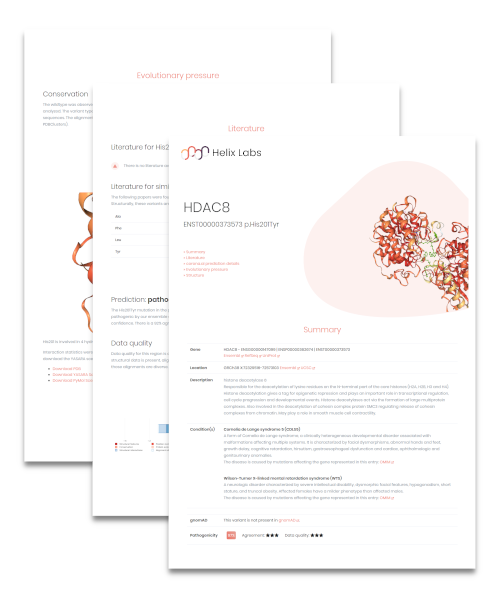 Transparent decision making with
Helix reports.
Get detailed information about variants predictions. Decompose predictions into causal factors and analyses from different models.
In depth feature statistics
Solid integration
It is fast and easy.
Make use of our top-grade tooling to integrate Helix into your workflow.
Partners & Customers